First-Class Legal Minds – The Best Lawyers in San Francisco
San Francisco is known for its outstanding landmarks, rich history, and diverse culture. The famous city in California is also home to many exceptional legal professionals. Divorce can be exhausting and emotionally challenging, so having a skilled attorney can make a big difference. So, this post will explore the best online divorce lawyer San Francisco and discuss how the legal process works.
Divorce in San Francisco
Divorce can be complicated, especially without legal assistance. The process can be time-consuming and financially as well as emotionally challenging. For this reason, many couples going through a marriage separation are looking for cost-effective solutions.
Those going through a contested divorce often opt for online divorce services. Some couples seek mediation with experienced and professional mediators as it is faster and comes with less cost, helping both parties to reach a settlement more easily. 
However, if such solutions don't work, the spouses can hire an online divorce platform to help them navigate every aspect of the divorce. They aim to get the best possible outcome for their clients during the marriage separation process.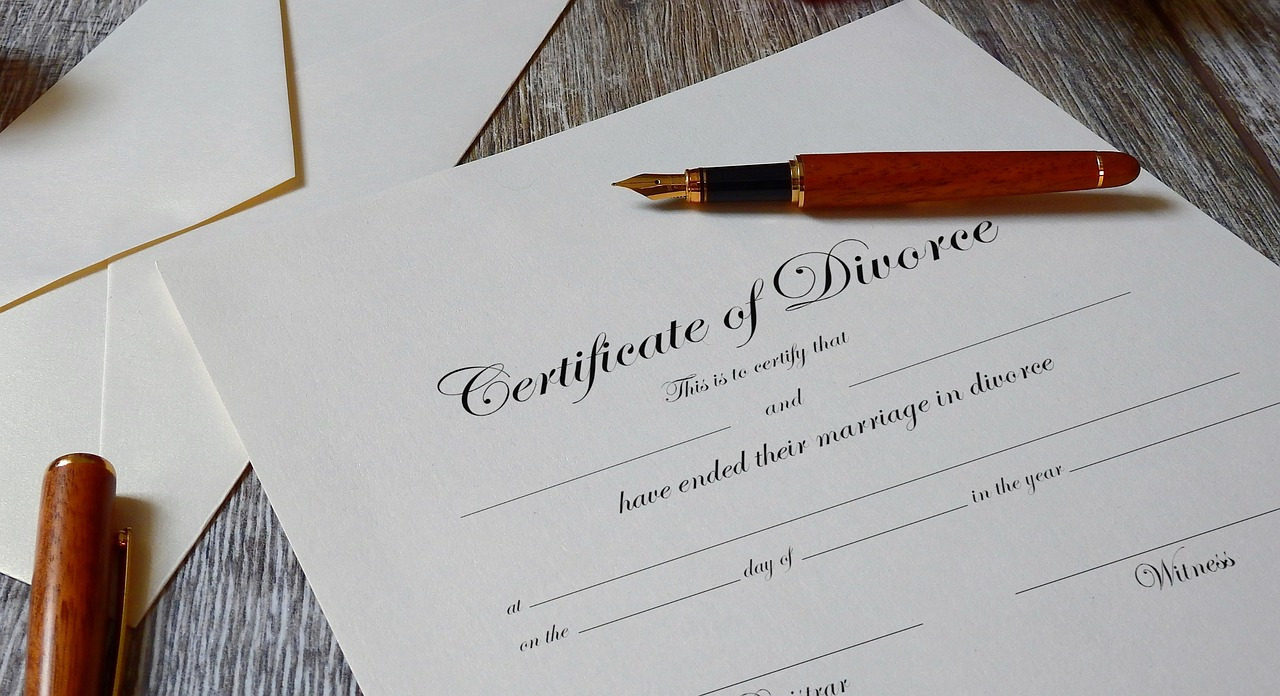 Image Source: Tumisu/Pixabay.com 
Best Online Divorce Lawyer San Francisco
Given that divorce is a challenging process, having the proper legal representation can be very important. In San Francisco, there are multiple accomplished lawyers known for their expertise and commitment. Here is a list of the top online divorce lawyers San Francisco who specialize in handling various divorce cases:
Diana Romanowska 
Ariel Sosna
Barry Schneider 
Kimberly E. Lewellen
William Parks 
Diana Romanowska
Romanovska Law
(415) 347-0584
https://www.romanovskalaw.com/ 
Diana Romanowska is the founder of Romanovska Law, a well-known family law firm operating in San Francisco. Her specialty is divorce cases, and she helps her clients resolve divorce matters and disputes such as child custody and property division.
The professional online divorce lawyer has over 12 years of experience and caters to those facing divorce for the first time. The certified Family Law Specialist speaks several languages and is licensed to provide legal counsel, representation, and mediation services in California and Germany.
Romanowska empathizes with her clients and has the knowledge and expertise to handle intricate and emotionally charged divorce cases. She is known for her approachable demeanor and professionalism. 
Ariel Sosna
Van Voorhis & Sosna LLP
(415) 539-0422
https://www.vsfamlaw.com/ 
The founding partner of Van Voorhis & Sosna, LLP, is the best online divorce lawyer in the Bay Area. She is dedicated to resolving family law matters, focusing on divorce cases. The experienced lawyer has been practicing family law since 2007. 
Her law practice involves child custody, spousal support, same-sex marriages, domestic partnerships, and prenuptial and postnuptial agreements. Sosna is also an active San Francisco Bar Association Family Law Section member.
Sosna also serves as a review attorney for mediated agreements and is an active member of several professional organizations. Sosna has successfully represented clients in complex cases and has been widely recognized for her skills.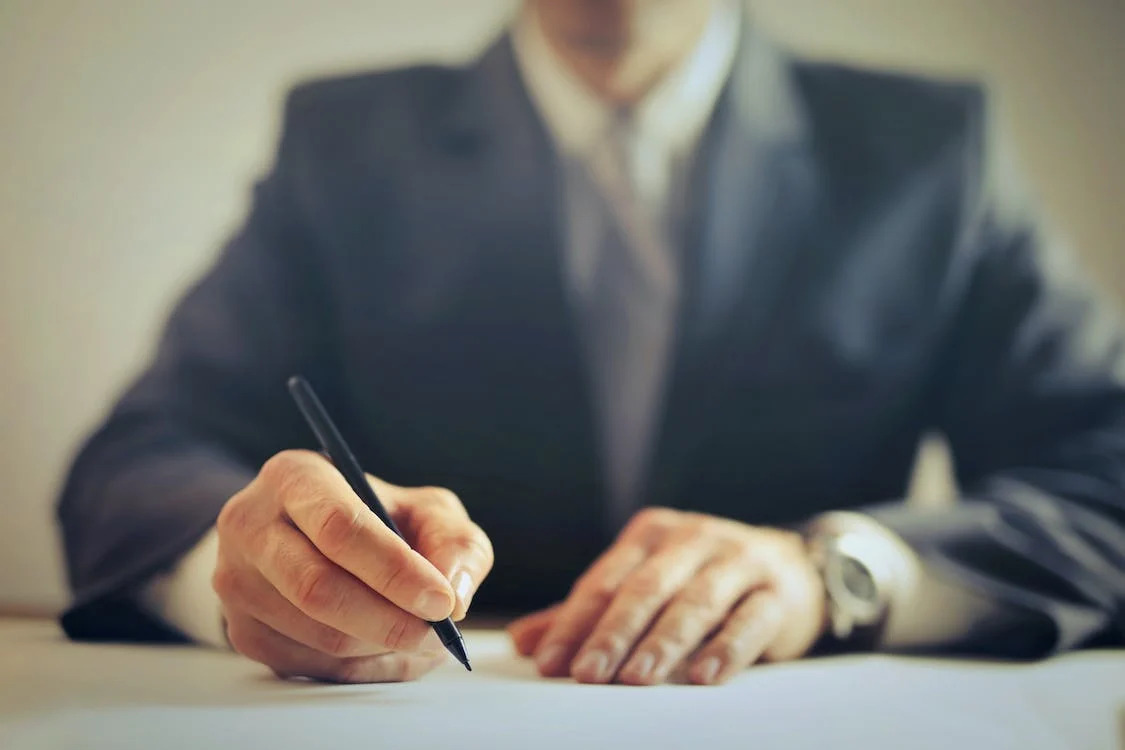 Image Source: Andrea Piacquadio/Pexels.com 
Barry Schneider
400 Montgomery St #505
(415) -781-6500
https://www.schneiderlawsf.com/ 
Those looking for an affordable online divorce attorney San Francisco can opt for Barry Schneider, a lawyer who specializes in family law matters like divorce litigation. The professional lawyer is part of the renowned law firm Esq. Attorney At Law.
The experienced lawyer represents clients in various matters regarding family law, including divorce and child/spousal support. He prioritizes clients' rights and well-being and offers tailored advice based on the specific situation. 
Schneider is known for his strategic thinking, expertise, and dedication to achieving favorable settlements for his clients. He has been handling cases for over 30 years and is respected in the legal community. 
Kimberly E. Lewellen
50 Osgood Pl #500
https://lsfamilylawfirm.com/ 
Those needing a online divorce lawyer free consultation can look for the founding partner of the law firm Lewellen, Kimberly E. Lewellen. Kimberly is a certified family law specialist known for her expertise in handling divorce cases.
She is recognized for her exceptional advocacy in cases involving child and spousal support, separation, paternity, and marital settlement agreements. This dedicated online divorce lawyer has a reputation for providing personalized attention to each client.
Lewellen also works as a mediator in the mediation of various cases irrespective of the parties' net worth or income levels. She is a distinguished figure in the legal field known for her compassionate approach and sharp legal acumen.
William Parks
Parks Law Group
(415) – 391-7335
https://www.parkslawgroup.com/ 
William Parks is a divorce and family law attorney dedicated to resolving complex issues in different areas of family law, including divorce, alimony, and child custody. He reviews each case, providing customized solutions based on the client's needs.
Parks understands the impact that divorce cases have on families and children, so he gives his best to achieve a favorable outcome. He puts time and attention into every case and handles each aspect of the case himself.
The renowned lawyer has showcased his commitment to excellence in this specialized area of law. New clients can also schedule a free consultation with Parks to get consultation and advice from this experienced lawyer.
How to Choose a online divorce lawyer
San Francisco has a large number of professional lawyers. Hence, choosing one can be a challenging task. Here is what to consider when on the search:
Experience and specialization – Look for a professional lawyer with significant experience in divorce cases and family law matters and who specializes in handling such cases. 
Reputation – Search for highly reputable lawyers. Seek recommendations from trusted sources and read online reviews and testimonials for insights. Check their success rate in similar divorce cases. 
Communication skills – Aside from extensive knowledge of laws, the attorney should communicate well and explain complex legal terms in a way the clients can easily understand. 
Availability and compatibility – When looking for a lawyer, ensure they have enough time and resources to dedicate to your case. Ensure you have a good rapport, as you will work closely with them during sensitive times.
Fee structure – online divorce lawyers can have high fees and hourly rates, so make sure you are familiar with their fee arrangement upfront. 
Professionalism – Before hiring any online divorce lawyer, confirm they are licensed and adhere to ethical guidelines. 
Conclusion
We have reviewed the best online divorce lawyer San Francisco has to offer. When choosing a lawyer, it is necessary to look for factors such as expertise, knowledge, and experience and ensure they are compatible with your needs.
Therefore, selecting the right legal professional is essential for navigating the complexities of divorce proceedings. Couples going through marriage dissolution can opt for online divorce services and mediators or hire a divorce attorney to represent them.